Transparency on M.A.R.C.H #TalksNotRaids
CALL CITY COUNCIL
212-788-7210
Calls count, leave a message.
---

NYC Artist Coalition ● House of Yes ● The Loisaida Center ● MOMENT NYC ● Secret Project Robot ● House Coalition ● Artist Studio Affordability Project ● The Floasis ● Friends and Lovers ● Nowadays ● Liquid Sound Lounge ● With Friends ● TBA Brooklyn ● New York Trax ● Magick City ● Flowers for All Occasions ● Happy Fun Hideaway ● League of Independent Theater ● SaveNYC
---
---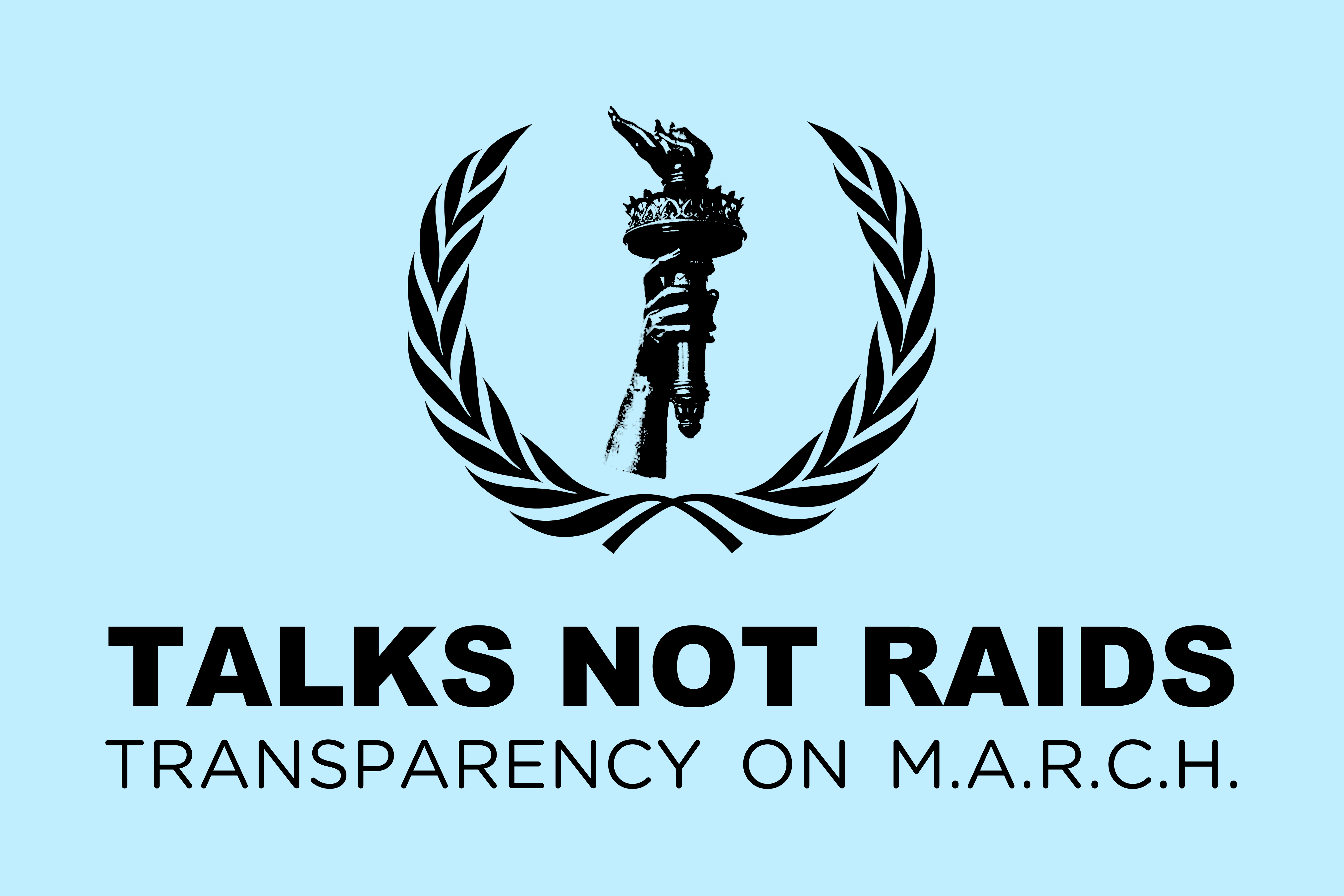 NYC'S M.A.R.C.H. RAIDS
M.A.R.C.H. raids shutter vital cultural spaces with over 300 operations a year.
Agents in SWAT outfits storm a venue at peak hours.
Cause loss of wages and jobs, scare patrons and neighbors, and turn vibrant community spaces into empty storefronts.
M.A.R.C.H. operates without oversight. No recourse possible for those targeted unfairly.

---
PROGRESS
Your historic pressure pushed New York City Council to introduce the bill for Transparency on M.A.R.C.H. raids. Now we need the majority of City Council to sign on. Call your City Council Member. Calling counts. 212-788-7210
New York City Council Members Signed On To #TalksNotRaids Bill
Click a Council Member to tweet thank you for signing on. Challenge their colleagues to join in at the same time. Call first. Phone calls are much more effective than social media.
Do you have friends in neighborhoods that are not green yet on the map? Share and tag your friends. Challenge them to call City Council.
---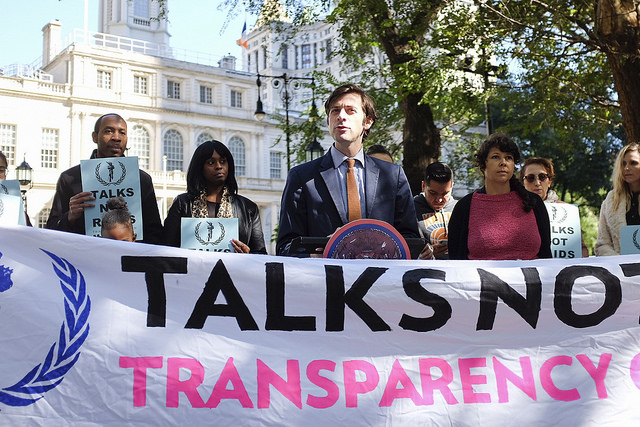 "Reports from businesses and community leaders about fear-inducing raids are concerning and legislation will help city officials assess a more responsible path forward. I am proud to sponsor this much-needed legislation to shine a light on the M.A.R.C.H. Task Force and bring accountability to the process."
NYC City Council Member Stephen Levin
---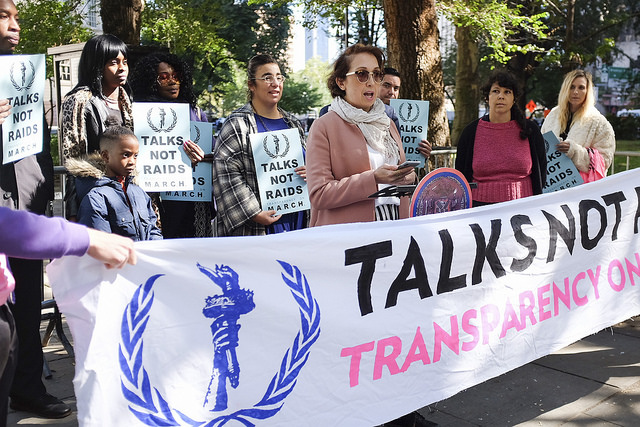 "As a business owner who works to add to the vibrancy, education and advancement of our neighborhood; the M.A.R.C.H. on Friends and Lovers was not only extremely intimidating but undermined all the efforts we've put into community building. Organizations can regulate with respect, transparency and without intimidation. "
Diana Mora, owner of Friends and Lovers
---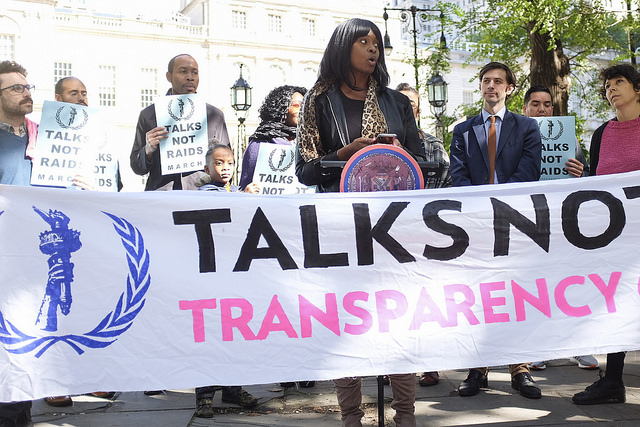 "We came to this country to create a better life for our family and our community. If a complaint is made against us, or we make a mistake, we have no problem collaborating with city agencies to cure any issues. When M.A.R.C.H inspections occur, not only does it hurt us, but causes residents and patrons to mistrust enforcement officers. It's a dream killer."
Nola Rodney, owner of Hills Restaurant and Bar.
---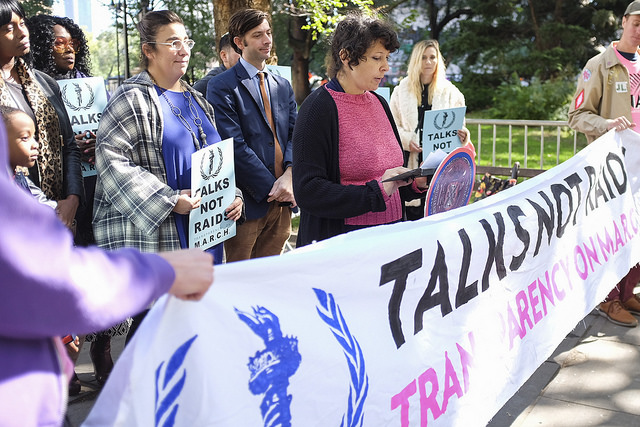 "For too long M.A.R.C.H. has been a Stasi-like tool used to intimidate small business owners without recourse, often fining them out of existence and, losing jobs, investments and dreams while creating empty storefronts in the fallout. There is currently no way to contact or to find M.A.R.C.H., elected officials believe it no longer exists, meanwhile it operates in the shadows of our democracy."
Rachel Nelson, Secret Project Robot.
---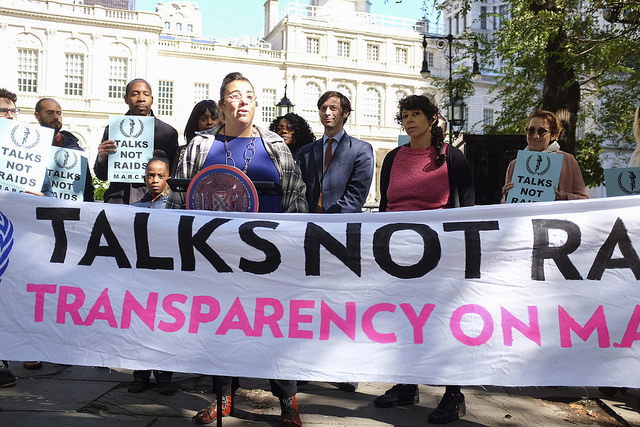 "We advocate for safety and preservation of grassroots cultural spaces through building relationships of trust with all stakeholders. Venues and artists most times have great relationships with their local officers at the precinct level, but when the MARCH task force appears--with what is effectively a scary raid--it wreaks havoc on valuable and vulnerable community spaces. We need talks not raids."
Olympia Kazi, NYC Artist Coalition.

---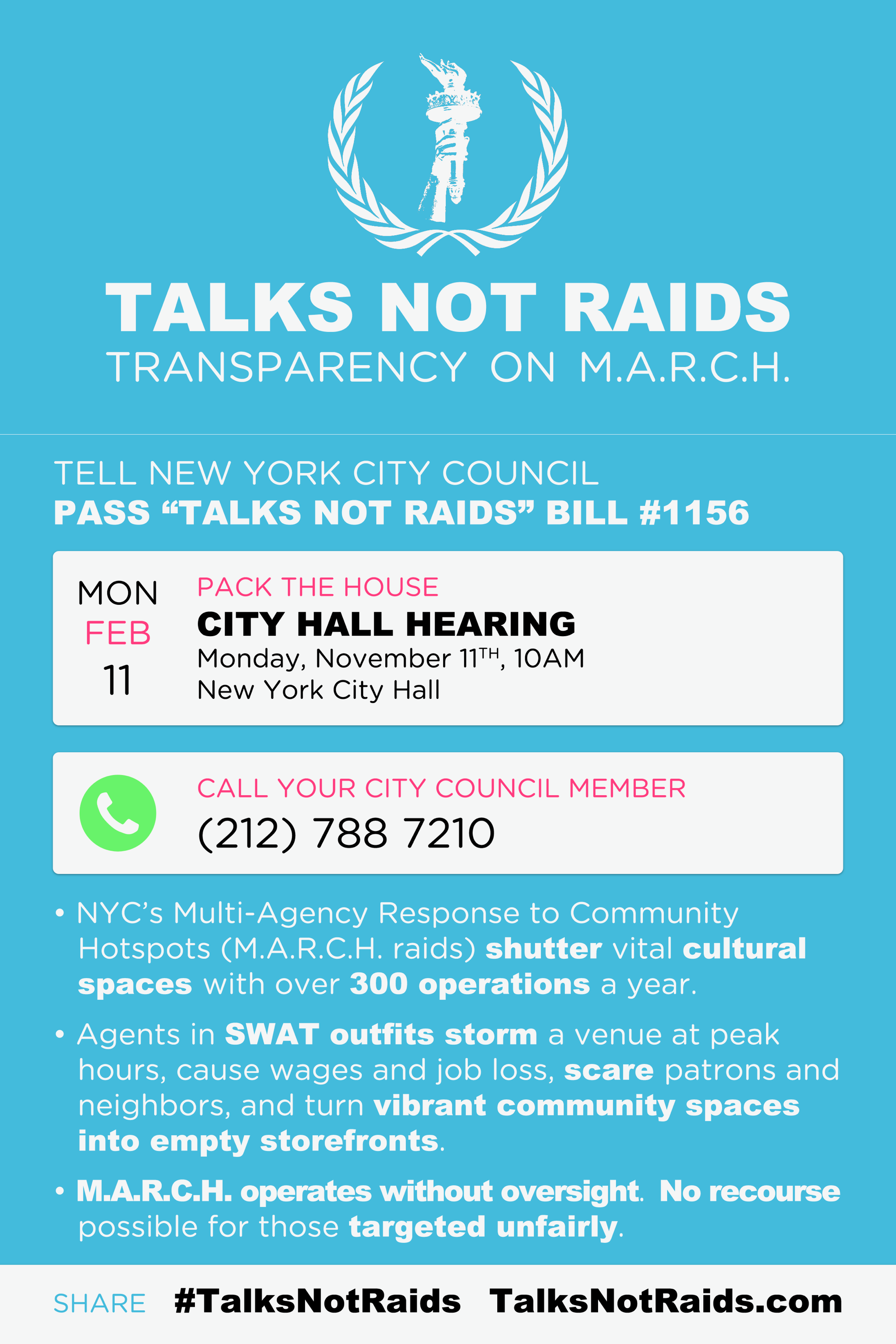 ---
MEDIA KIT
PRESS CONTACT
contact@nycartc.com
(347) 974-0860
PRESS
---
TALKS NOT RAIDS COALITION