March General Meeting, Calendar, and Bulletin Board

General Meeting Monday!
Where: The Floasis, 1342 Dekalb Ave, Brooklyn
When: Monday March 6, 7pm
Each month the NYC Artist Coalition meets in a dazzling space for creative friendship to organize and advocate for community spaces. 
At the March 6 general meeting we will break into groups and:
*Have a Fire Guard Training
*Strategize for Arts Space Town Halls
*Develop the Community Space Survey
*Your Group Idea



Fire Guard Training
Learn what it takes to be a certified Fire Guard for your home or space! You will be ready to implement fire safety techniques.
We will learn from the best and will be ready to take the Fire Guard test to be certified by the Fire Department! It's easy!!
Strategize for Arts Space Town Halls
Be effective at town halls!
A series of town halls in March will be influencing the Dept of Cultural Affairs CreateNYC Plan, and our priorities will be included!
The Coalition has been brewing up the best ways to communicate our top issues and you will be ready too!
Develop the Community Space Survey
What are the biggest issues facing community driven spaces?
Let's find out! We'll be designing the survey for coalition member spaces to fully understand what our biggest challenges are!
Your Group Idea
Have something you want to work on with the group? This is your time to shine! Introduce your idea at the beginning of the meeting and find out who's interested! 
Duh there will be snacks. 
Thanks so much to Tara Mc Manus and The Floasis for hosting!!
Share with friends!
Details and RSVP
---
Events and Important Deadlines 
Mon Mar 6, 7pm
NYC Artist Coalition - March General Meeting
https://wowlist.org/events/26623/
Wed Mar 15
Meow Wolf Diy Fund to Support Art & Music Spaces - Applications Due
https://wowlist.org/events/26627/
Wed Mar 22, 10am-10pm
CreateNYC All Day Symposium & Town Hall
https://wowlist.org/events/26727/
Fri Mar 24, 3pm
CreateNYC Office Hours: Displacement, Affordability & Arts Communities
https://wowlist.org/events/26886/
Thurs Mar 30
Art Space Town Hall at COMMEND with Dept. of Cultural Affairs Commissioner
https://wowlist.org/events/27020/
Mon Jun 15
Deadline to Apply For Loft Law Coverage
https://wowlist.org/events/26723/
---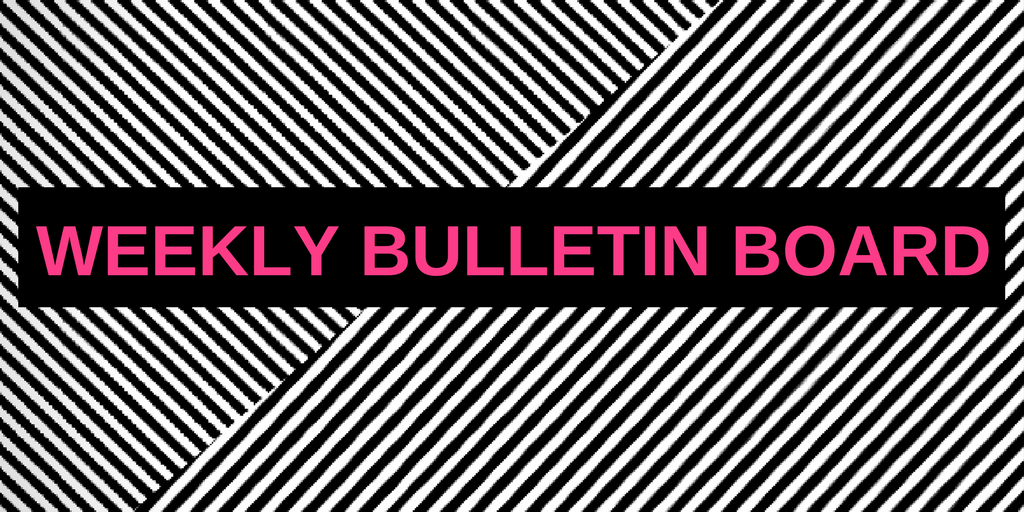 Weekly Bulletin Board
Submit a job opening, housing search, call for submission, job search, etc. to contact@nycartc.com
Alex is Your Kinda Guy
Alex Augustyniak is a neuroscience PhD student looking to pick up some work in the near future and is an awesome, helpful, and smart member of Coalition. He's done jobs as varied as vision science consulting for David Byrne's Neurosociety to flyering in my underwear for the No Pants Subway Ride. His email is alex@nycartc.com for questions or more information.
Ladies Love Project is Looking for Space!
Ladies Love Project is look for a space this summer! This excellent initiative is looking for space for their pop-up shop on June 10/11, June 17/18, or June 24/25.
If you know of a place and would like to recommend it please e-mail: ladiesloveproject@gmail.com

Ladies Love Project is a collaboration between artist Toofly and 20+ artists and designers. Aiming to create inspiring environments for women artist where they can celebrate their creative styles in Art, Fashion, and Food.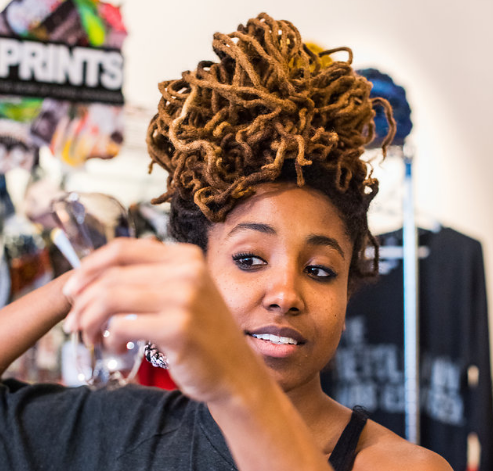 This year Ladies Love Project is curating a SUMMER POP-UP Shop! With 10-20 of some of NYC's most influential artist and designers. Join them for a weekend market shopping experience - designed to both encourage artisan unity as well as provide an inspiring environment for young entrepreneurs.
Ladies Love Project is looking for a space that:
Can fit about 10-15 vendor standard tables.
Has a bathroom
Can easily get walk-ins, near the street level like a gallery or community space
Website: www.tooflynyc.com
Facebook: https://www.facebook.com/LadiesLoveProject/
Instagram: @LadiesLoveProject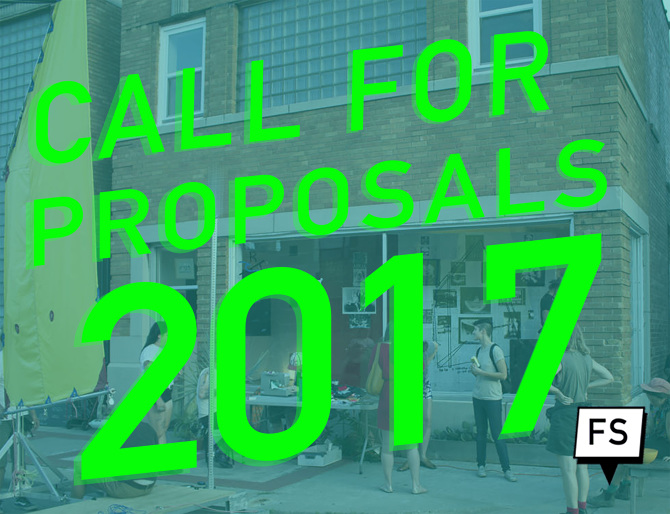 Front/Space Art Gallery Looking for Artists 
Due March 15!
Front/Space is looking workshop leading, dance magic, musician mayhem, printed resistance, POC powered, 'is this even art!?' sort of vibes in the space. Ya feel? Now accepting proposals for 2017!!!
Proposals will be accepted between now and Wednesday, March 15, 2017, 11:59pm CST. 
Front/Space is a storefront apartment located in the heart of downtown Kansas City repurposed for non-commercial exhibitions, installations, readings, screenings, concerts, workshops, forums, research & publishing projects. This year we welcome proposals from individuals or collectives whose practices incorporate resistance, labor/services, imaginative politics, civic media, compassion as action, music, movement, audio/visual performance, temporary spaces, storytelling, craft histories, community technology, institutional critique, experimental writing, lecture and curation.
For more info: http://frontspace.info/
Questions:  18th.frontspace@gmail.com